10 Tips to Get Ahead of Meal Planning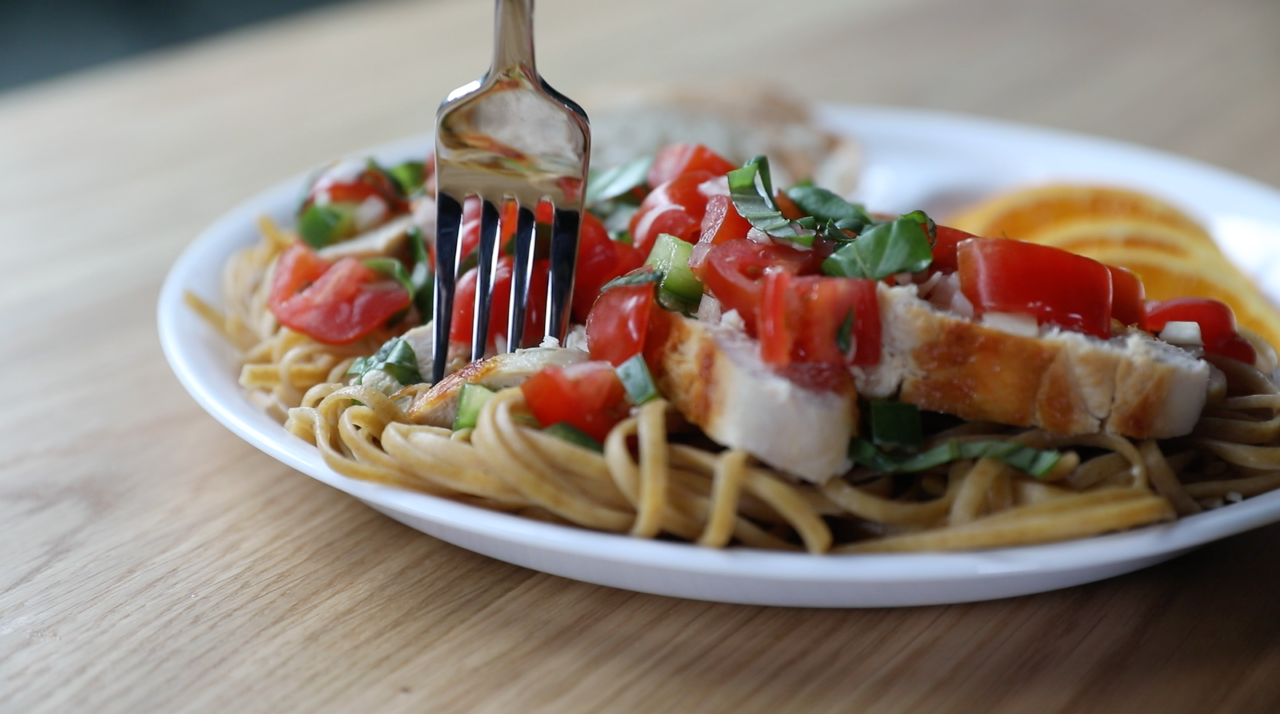 Coming home after a long day at work with nothing to serve for dinner is a familiar scenario for many of us. This can lead to immediate panic, and usually has us turning to convenience foods that may be less than healthy. As the parent of a busy family myself, I know that getting healthy meals on the table can be a real challenge. What I've found through my own personal and professional experience is that a little planning goes a long way to de-stress meal times and get nutritious foods on your table every night.
These 10 tips will help you to get ahead of meal planning
Plan your meals and snacks for the week. Take one day each week to plan before your grocery shopping day. Check your fridge, freezer, cupboards, flyers, recipe books or websites to give you ideas.
Check the plan the night before to take care of any necessary prep for tomorrow nights dinner. Simple mistakes like forgetting to defrost the meat will de-rail your best intentions.
Ensure your pantry is stocked with the basics for healthy eating. Do a large shop once per month for staples and then plan for a weekly shop to pick up fresh fruits and veggies as well as others foods needed for your weekly meal plan. This Pantry Planner is a sure way to keep you and your kitchen organized.
Keep a running grocery list in a place where everyone can see it. Add to the list any foods you need for your weekly meal plan and items as you run out of them.
Have all members of the family contribute to the meal planning, no matter how young. In my household the weekly meal planning is a family affair and each member gets to pick a meal for the week. You will find that with your family involved in the process you are less likely to get complaints about the foods being served.
Aim to choose simple prep meals for busy weekdays. One pan or pot meals that use a maximum of 5 ingredients will save time on the preparation and clean up.
Use a crockpot to slow cook meals during the day or overnight. That way delicious homemade meals are ready for you when you get home from work.
Batch cook. Cook larger portions of a meal to eat some now and freeze some for later. Ensure your freezer is well organized, everything is labeled and use the first in, first out approach.
Cook once, Eat twice. Always aim to cook leftovers. These can be used for another meal—lunch to take to work or tomorrow nights dinner.
Store menu plans to use again. Cycling three to four weeks of meal plans will save you time in the future and increase the variety of meals your family eats.
You will find a little work at the onset will end up saving you time and effort in the long run. I recommend using a meal planning template such as this one by Healthy Families BC, which can be printed and displayed for the whole family to see (we post ours on the fridge). The first person home can then check the plan and get started on the cooking.
Following these tips is a sure way to get your meal times organized and on track to eating well as a family.